The Cyprus Centre for Environmental Research and Education (CYCERE) recognizing that all organizations and businesses can have a direct or indirect impact on the local, regional and, consequently, the global environment, aims at the emergence of Organizations / Businesses that have developed and adopted environmentally friendly policies as they contribute in activities and actions to protect the environment.
For the above cause the following three (3) Awards are awarded to Organizations / Businesses  Οργανισμούς/Επιχειρήσεις complying the purposes and conditions set by CECERE*:
Bronze Environment Protector
Silver Environment Protector
Gold Environment Protector
The Bronze Environment Protector Award is awarded to an organization / business that has drawn up an environmental policy, either autonomously or in cooperation with CYCERE, and has as a permanent aim the respect for the environment. At the same time through its actions it promotes the environmental awareness and awakening of its visitors / clients.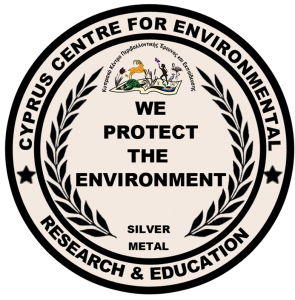 The Silver Environment Protector Award is awarded to the organization / business, whose main purpose is the protection and rational management of the natural environment, by taking actions that contribute to the environmental consciousness of its visitors / customers. It has also conducted more than one environmental policy, either autonomously or in collaboration with CYCERE, by promoting the development of environmental practices aimed at reducing the negative impact of man on nature.
The Gold Environment Protector Award is awarde to the organization /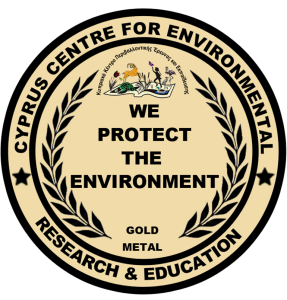 business which manages environmental issues as an integral part of its operational policy, by establishing practices and actions that preserve the natural environment. In addition, it reduces the consumption of natural resources through the adoption of appropriate best techniques, thus contributing to sustainable development. It also undertakes actions for the environmental upgrading of its premises and in the context of its social responsibility it strengthens in various ways the local environmental agents.
Attached:
Informative sheet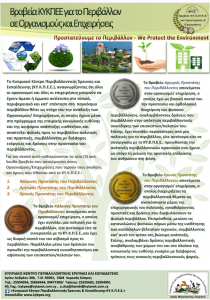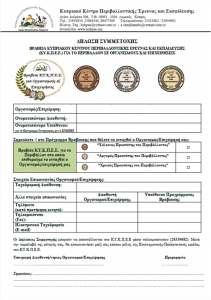 The organizations – businesses awarded for 2015 -2016
 The organizations – businesses awarded for 2016-2017 
* For more information you may contact CECERE's Officers
Via mail:
306 Agiou Andreou str, 3304 Limassol Cyprus
Via phone:
25-954954, 99-302425
Via Fax.:
25-335682, 25-954901
Via email:
[email protected],   [email protected]