The Cyprus Center for Environmental Research and Education (CYCERE) has published the 2019 Calendar, which includes photographic material and scientific information on the Fauna and the Native Flora of Cyprus. The photographs included derive from the photography competition announced by CYCERE in collaboration with the Cyprus Photographic Society (Cyprus) – Limassol Branch, on "Cyprus: Natural Landscapes and Seascapes". The calendar lists the World Environment Days, as well as the Ecclesiastical Feasts for the year 2019. Also included are lyrics related to flora, fauna and the environment by poets from Cyprus.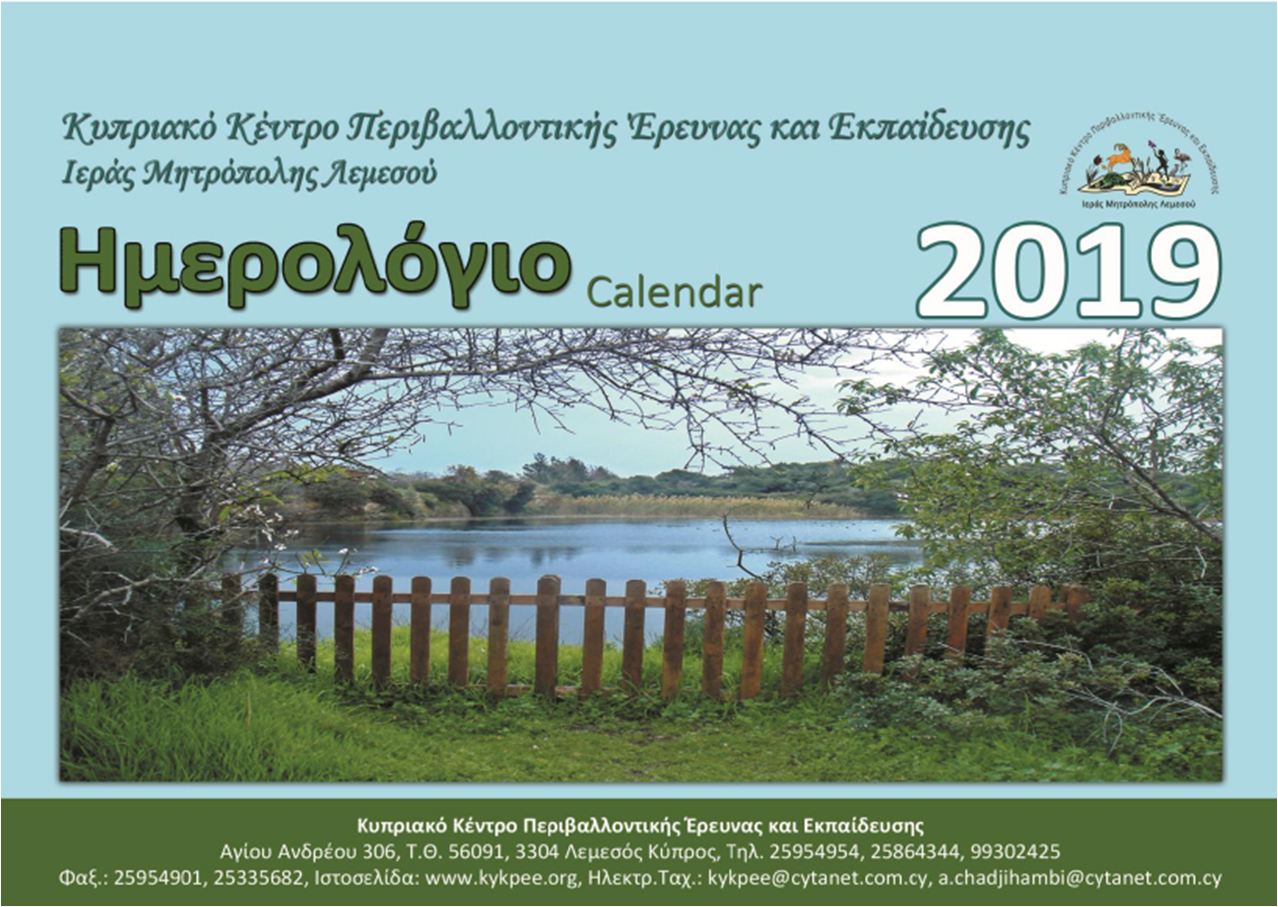 We are very grateful to the photographers whose photos are included in the Calendar of CYCERE and in particular: Apostolidis Marios, Charalambous Sotiroula, Gennadiou Constantinos, Kantouna Erato, Kalogirou Aristidis, Markidou Ioanna, Panagi Aliki, Panagidis Constantinos, Ppalis Michalakis, Sophocleous Vakis, Tofaridou Maria,  Gokyigit Mehmet.
The poets whose lyrics honored Calendar are: Aristotelous Tasos, Charakis Kristis, Charalambidis Kiriakos, Christofidou – Antoniadou Antri, Theofanous Maria, Metochi Ifigenia, Montis Costas, Petousis Giorgos, Petridis Andreas, Savvidou – Theodoulou Mona,  Hadjimatheou Athos, Hadjachambis Andreas.
You can download the CYCERE Calendar 2019  here