Imagine what we can do together…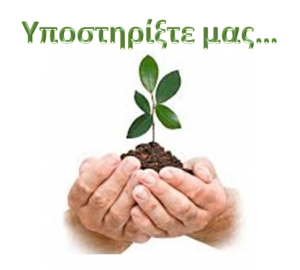 In Cyprus Centre for Environmental Research and Education (CYCERE) we believe in the power of ordinary people like you, we believe in their willingness to see an environmentally healthy future.
Your contribution will help us to get reliable environmental information, to strengthen the environmental education programs that we provide free to thousands of students every year, to create masters of environmental education materials that will be available to our teachers, to protect the island's wildlife and environment. With your contribution you will become a person who has the power to change the way we interact with the world around us.
Increasingly, every decision we take will have a significant impact on the natural environment. It is up to us to protect our natural environment.
We believe that real change is possible and begins with you and us.
Your support makes a difference. There are many ways you can contribute to our efforts and support the valuable work of the Cyprus Centre for Environmental Research and Education for the Protection of Nature.
Please take a look at the options and find out how you or your organization can become a part of our effort.
Become:
Supporter of CYCERE

Distinguished Friend of CYCERE

Volunteer for the Environment.

Member of the Network of Educators of CYCERE

Member of the Network of Expert Scientists and Researchers

Member of the Children's Department of CYCERE
If you're representing a company learn how to contribute to environmental protection and to assist Nature. Do not hesitate, therefore, to contact us to discuss possibilities for cooperation.
Become:
Sponsor for an important program that makes a difference.

Sponsor of an exhibit at the  Educational Exhibition Material collection we host.

Educator Resources CYCERE

Contact us to learn more about our programs about Business and Environment.
Support the action and the activities of the Cyprus Centre for Environmental Research and Education.