Welcome to the WebPage of the Cyprus Centre for Environmental Research and Education (CYCERE) for children. In this page you can find a number of WebQuests, through which, by following a process of exploration, you will discover a number of interesting issues.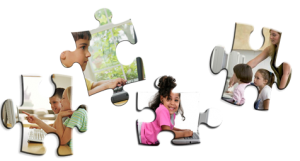 WebQuests
The following WebQuests and Environmental Fairytales are all in Greek language

For third grade students:

"Travels in the Flower Country"
Travel in the Flower Country and learn about the magical world of flowers.

"From the flower to the fruit"
Travel with Maya, Axel and Andy inside a flower and find out what holds a flower.

"Cycles of Life"
How does the life of a plant look like? Follow Sandy, Andrew, John and Peter
and learn with them about the life cycles of plants.

Learn about all the things that plants offer us and then use your
knowledge to solve the spell in order to avoid damaging the plants.
For fourth grade students:

Meet the green detectives and collaborate with them
to solve the task "CY 143-Endemic plants"
For fifth grade students

:

"Where goes the water that Mrs. Elpida
puts in her pots?"
Help Sophocles and Nefeli to solve this curious case in order to help their mother.


"Problems in the Sun City"
Learn about the issue that the residents of Sun City have to cope with,
and help them make a decision.


For sixth grade students & high school students

:

Help the crazy scientist Phyllobius Green to accomplish his risky mission.
Travel with the time machine and change the future.