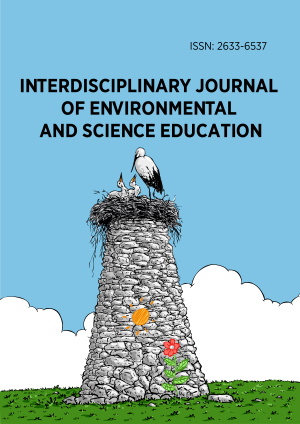 The Interdisciplinary Journal of Environmental and Science Education (ISSN: 2633-6537) publishes original research articles from throughout the world in the fields of sciences education and environmental education.
IJESE adopts an Open Access policy complying with the definition laid out by the Budapest Open Access Initiative (BOAI). IJESE is now published 4 times a year.
IJESE cooperates with the Cyprus Centre for Environmental Research and Education (CYCERE).
More information about IJESE, you can find on the following link: https://www.ijese.com/.