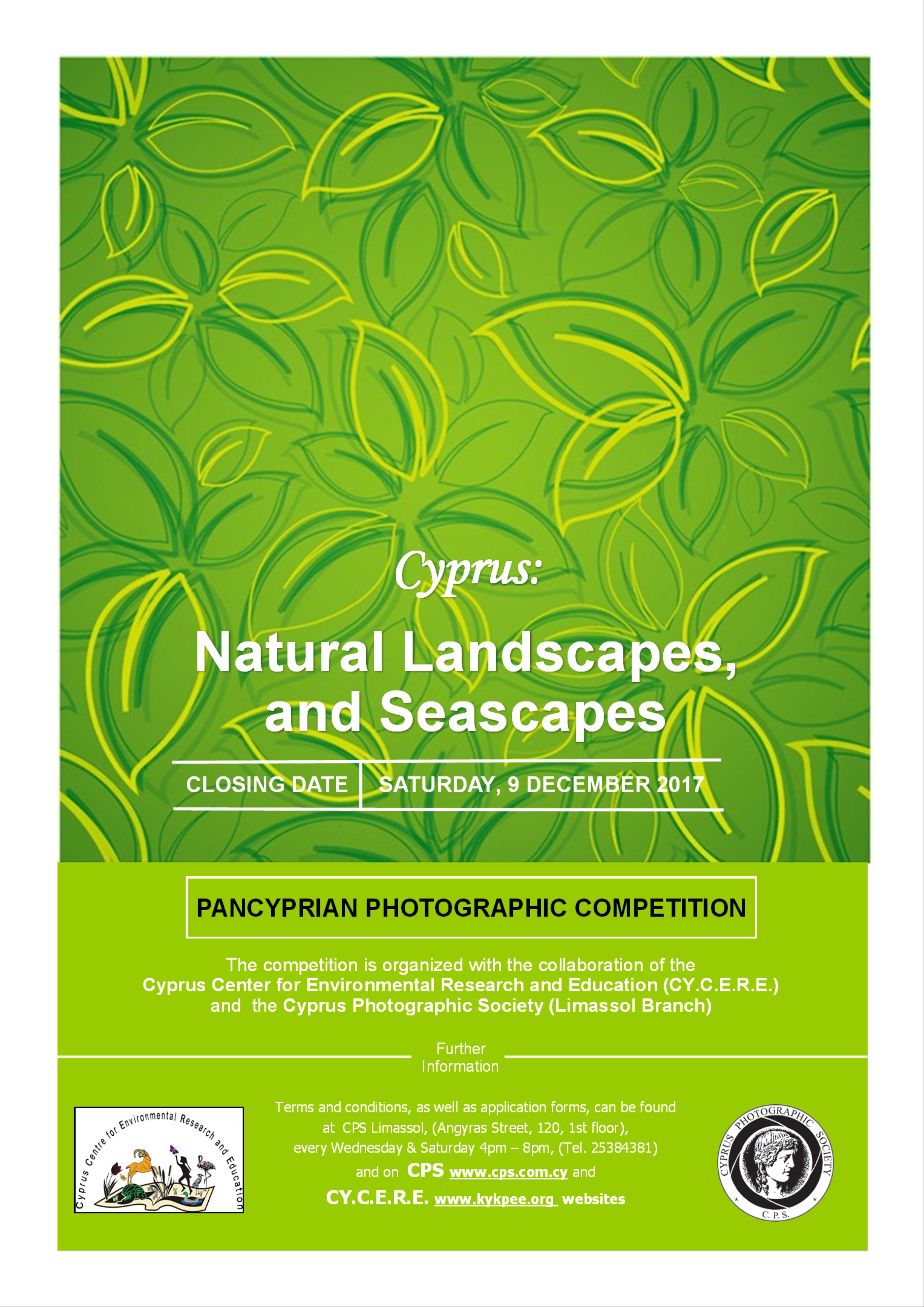 The competition is organized with the collaboration of the Cyprus Center for Environmental Research and Education (CY.C.E.R.E.) and the Cyprus Photographic Society (Limassol Branch)
About the subject:
Despite its small size, our country, Cyprus, demonstrates, in an impressive way, its natural and diverse landscapes and seascapes. The natural landscape, combines the visible elements of an area, including characteristics such as the terrain morphology, the flora and fauna with intangible elements such as light and weather conditions. The natural landscape and seascape, is a part of an area or a region which, the human eye, composes into a single picture, which includes all objects contained in this region.
We expect to see photographs which depict the visual aspect of land or sea, aiming at the optical attribution of the natural characteristics such as forests, mountains, hills, geoforms (specific geological formations), rocks, cliffs, gorges, caves, valleys, sea, lakes, rivers, salt lakes, coasts, beaches, sea caves, ecosystems, etc., that emerge the beauty and/ or the intense Mediterranean character of the island, without the human presence. The human presence could exist, in the picture, only indirectly, as a contribution in the formation of the landscape, but without the presence of the man himself. Constructions made by the human such as churches, chapels, bridges, castles, shipwrecks, etc., could exist in the picture only if they are integrated within a natural landscape and if are not taking a big area of the photograph.
 Attached:
Terms and Conditions and Participation Form