The Cyprus Center for Environmental Research and Education (CYCERE) of the Holy Mitropoly of Limassol, seeking to raise awareness among young people in our country on environmental issues to develop attitudes and behaviors that will contribute to safeguarding the safety of life and ecological balance, its development, created and provides for FREE:
A) A series of 16 Environmental Education Programs (EEP) for primary and secondary school students as well as for students.
B) Educational material which is evaluated and reformulated every year in support of the said Environmental Education Programs. The aim is to research the validation of educational material in order to promote conceptual understanding in conjunction with scientific thinking and reasoning skills.
Also, in the context of its environmental action, CYCERE has published the following educational material:
1) Educational package: "The House of the Future is based on the Uses of the Past: Plants in the Tradition of Cyprus"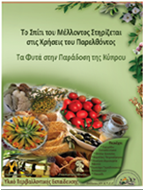 2) Educational package: "Sustainable Gardens in our place – Adaptations of the Plants of Cyprus in the Mediterranean Climate"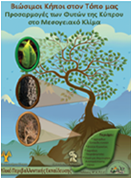 3) "Akrotiri Peninsula-Environmental Tour"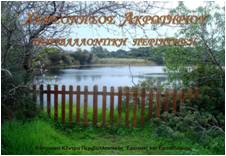 4) "Butterflies of Cyprus are revealed"