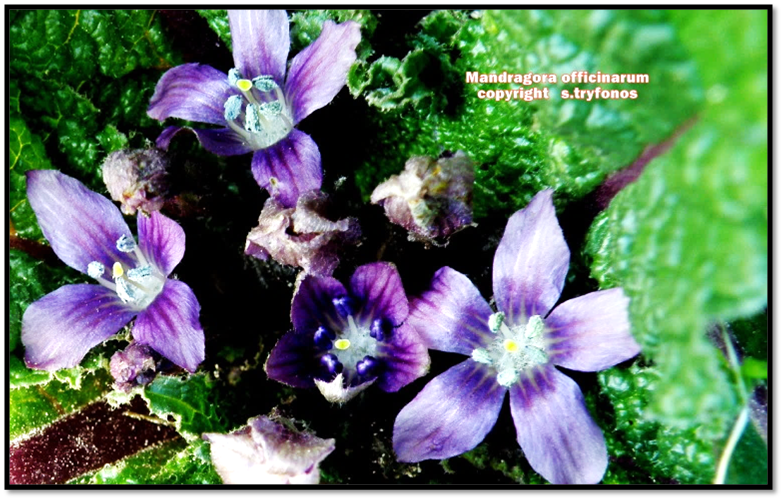 Name: Mandrake
Scientific name: Mandragora officinarum. L
Family: SOLANACEAE 
Description
Perennial plant with or without stem and root thickly stalked – round, simple or branched. Leaves oblong with deep green color, large, with irregular surface, grow around the root in rosettes. Flowers in bundles in the center of the rosette, in white color and with cyan or violet hue.
Flowering: December – April. Fruit fleshy spherical rail with orange or pale yellow color.
Distribution – Toxicity – Use
Common plant. It is found on road slopes, in dry desert lands, in fields and abandoned or coastal areas up to a height of 600 m. All parts of the plant are toxic, especially immature fruits. They contain a number of alkaloids that initially affect the central nervous system and so one of the first symptoms is blindness. Other symptoms include nausea, vomiting, diarrhea, difficulty swallowing and a decrease in red blood cells. This is followed by heart failure and eventually death. In ancient times it was used as an herb to treat various ailments such as eye inflammation, various ulcers, joint pains as well as sedative in operations. Due to its anthropomorphic root, the plant has been associated with superstitions and has been attributed magical properties. Dioscorides states that medieval documents referred to its use as a love filter. The ancient Greeks called it the "apple of love".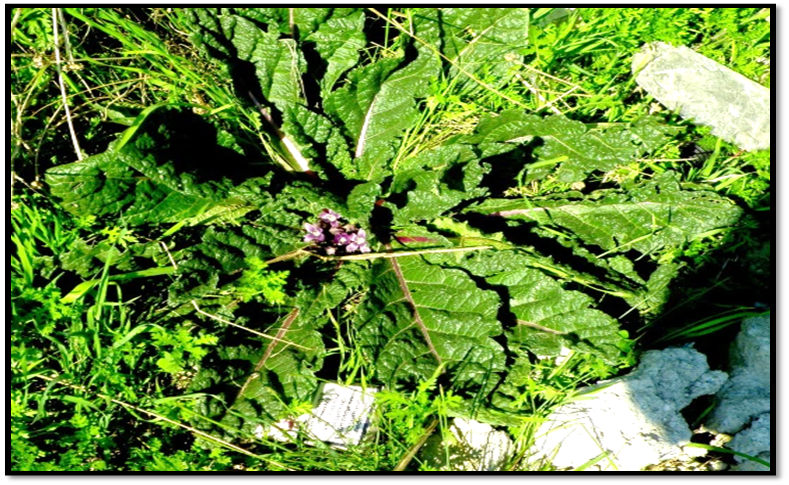 Source:
Savvastryfonosplants.com
© Σάββα
ς Τρύφωνος – Λεμεσός  2011
Image source:
Savvastryfonosplants.com
© Σάββας Τρύφωνος – Λεμεσός  2011