It was with great pleasure that we welcomed on Monday, January 8, 2018, at the Cyprus Center for Environmental Research and Education (CYCERE) the Most Reverend Metropolitan of Mesogaias and Lavreotikis Mr. Nikolaos, the Most Reverend Bishop of Karpasias Mr. Christoforos. The two high priests were accompanied by the hosts, His Eminence the Metropolitan of Limassol Mr. Athanasios and Bishop of Amathus Mr. Nikolaos.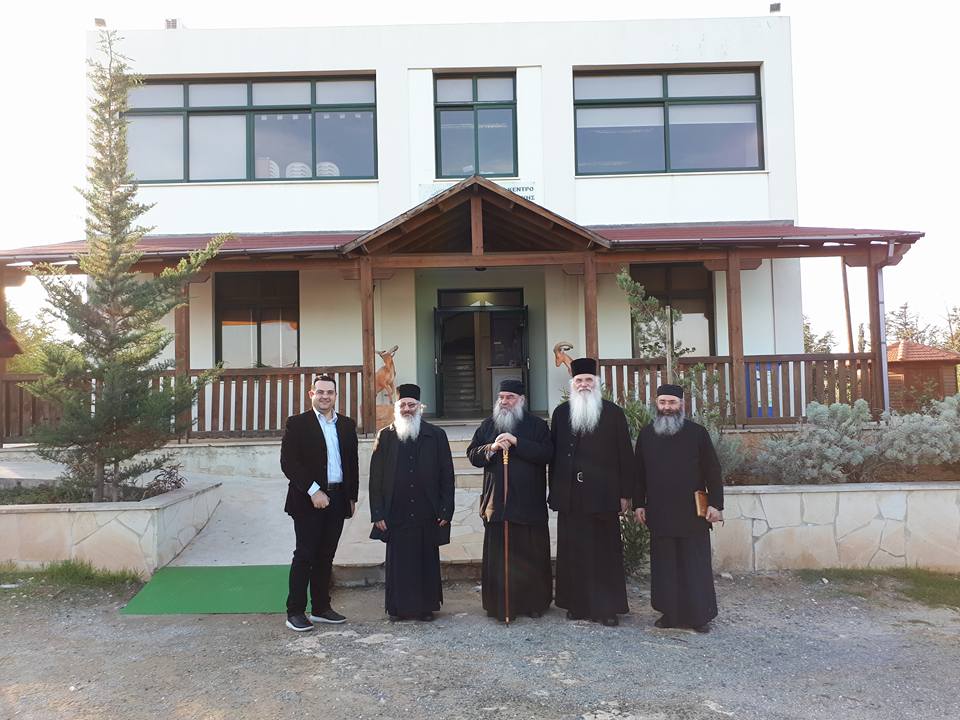 The official visitors had the opportunity to be guided in the Exhibition Space, in the Showroom – Conferences and the Environmental Education Laboratory of CYCERE In addition, they admired the beautiful Despotic Lake, walked some of the study paths of Nature and visited the Organic Olive Grove. The tour was conducted by members of the Board of Directors and Environmental Instructor of CYCERE.
This visit is a great blessing and a milestone for the center, as it is the first environmental center in the world founded by a local Orthodox Church.
Words of the Metropolitan of Mesogaias and Lavreotikis from the Book of Visitors of CYCERE:
"Wonderful, noble, quality initiative to promote the rare environmental treasure of the area. Congratulations to all the contributors and especially to the Diocese of Limassol for the support of the Center. Good continuation and development ".